14 June 2021
MBKG announces their 2nd donation campaign to fight against the rising outbreak of COVID-19 in association with the Siriraj Foundation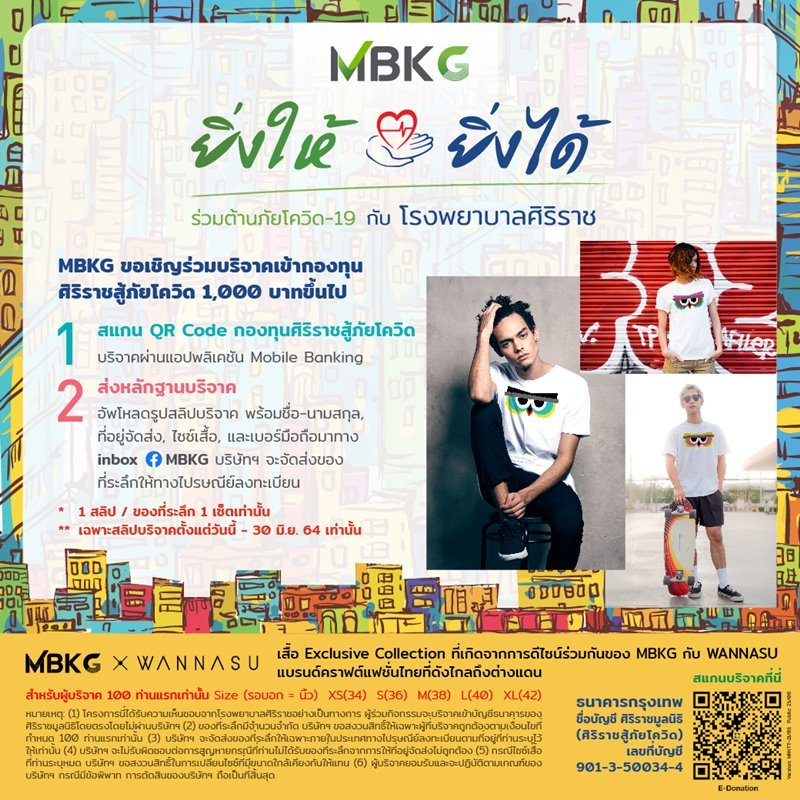 MBKG joins to support Thailand's medical staff to fight against the rising outbreak of COVID-19 and take care of many infected patients by announcing a campaign to encourage everyone to donate to Siriraj Foundation to purchase equipment for their field operation.
Every THB 1,000 or more /donation receipt will get MBKG X WANNASU Exclusive Collection T-shirt, from collaboration between MBKG and WANNASU, Thailand's leading fashion brands, for the first 100 donations only.
donation e-receipt, name-address, mobile number and size of t-shirt direct to the inbox of
MBK Guarantee,
the t-shirt will be delivered by mail after validated.
❇5 sizes of t-shirt (chest=inches): XS(34) / S(36) / M(38) / L(40) / XL(42)❇